Happy Holidays from Casa del Chaos! As soon as the Starlight Celebration hit the game, our members were busy collecting stars for decorations! Many thanks and extra holiday cheer to Myranda, Catflish et alts and Zepheris for their festive donations!
Here's a friendly, one-mittened snowman to greet visitors. Note the holiday themed, Dalamud Red door surrounded by Hunter Green wood work. Sadly, the colors are not very vibrant on the composite wall exterior.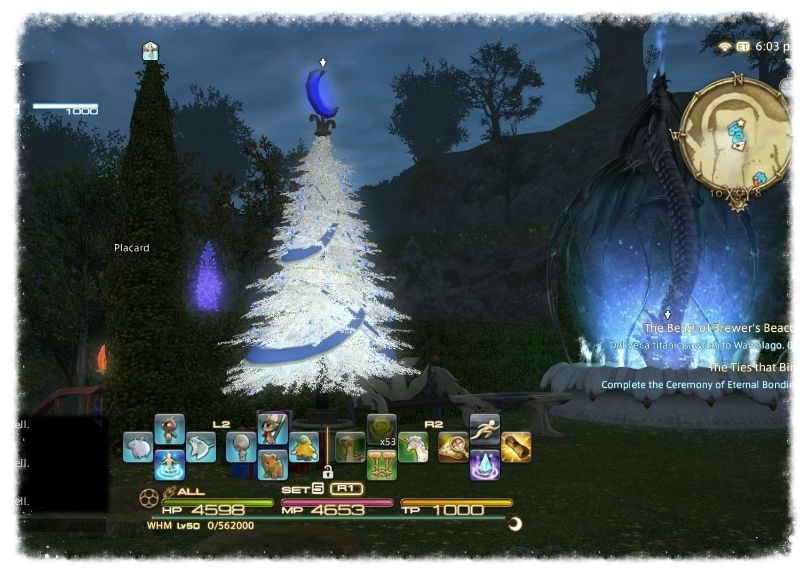 We opted for a blue, Moon-topped Starlight Sentinel. The blue hues are reflected nicely in our glowy Leviathan fountain.
Imposing, gothic yet cozy Manor furniture filled main level of Casa del Chaos. Wreaths festooned the cheery Starlight Celebration wallpapered walls while a fire roared in the Manor Fireplace. Every holiday celebration needs a Mandervilling moogle!
Our bellies were never empty thanks to the feast provided by Master Chefs Gundir and Aland! Thank you for the good eats!
The lower level of Casa del Chaos continued the festive yet intimate theme of the upper level. Maybe even more so with it's subtle Classic Stripe Interior Wall and swank but snuggly Riviera Fringed Rug.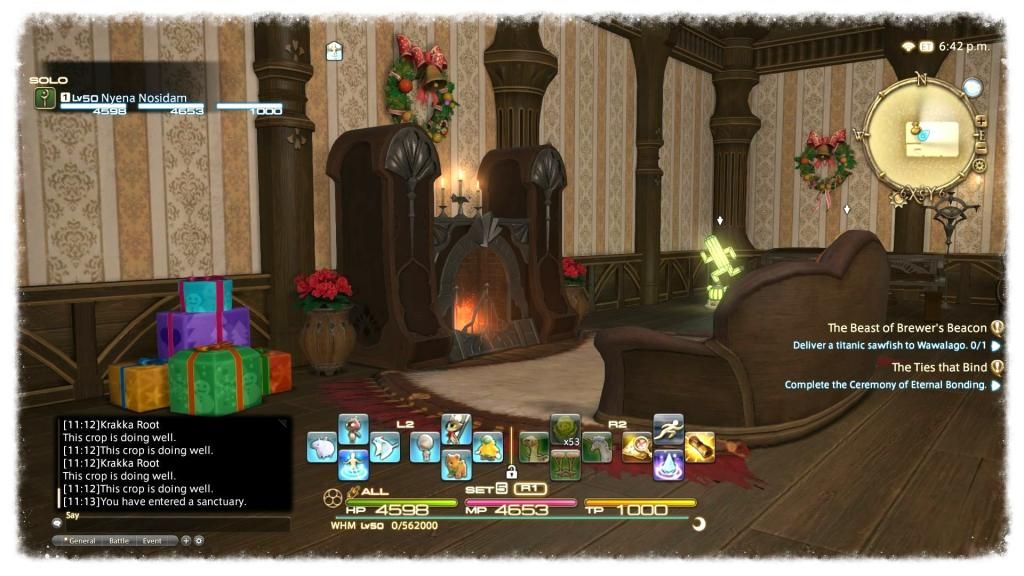 No estate could be complete without a tribute to the Agent of Inquiry and his explosive assistant, so of course, Casa del Chaos has one!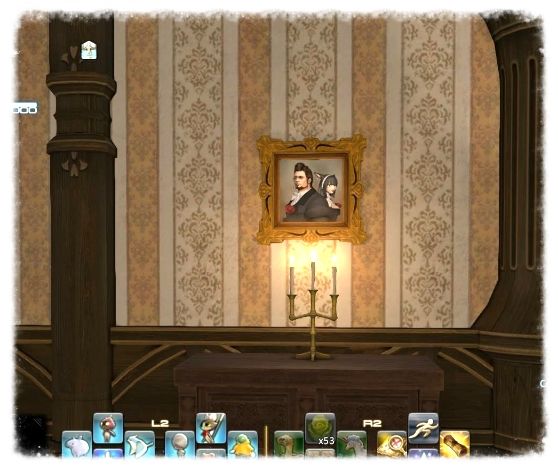 Making our way to the upper level, we come to Sod Ransom's office. Sod requested an office complete with conference area. He probably wasn't expecting such a Carby fest but Carbuncle furniture galore is what he got! Note there are many, many chairs so that all the staff members can have a seat during staff meetings. Many thanks to Jenkin, provider of everything we need, and Carolus for their furniture donations!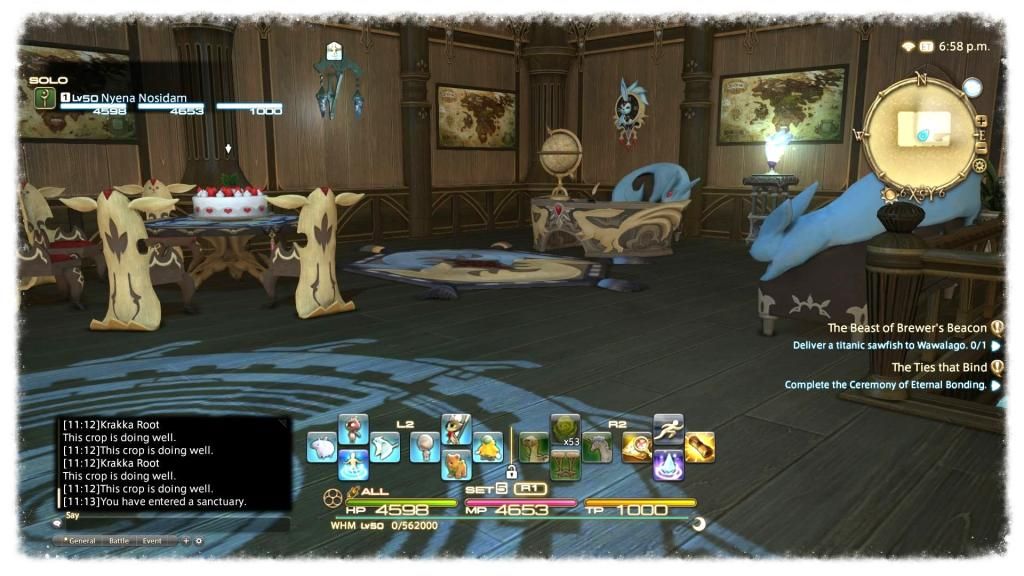 The Jenkin Stein bedroom has gotten some luxe upgrades thanks to Master Craftsman Myranda.
The Riviera Canopy Bed comfortably sleeps two and features the elaborate iron work that pirates, rogues and general Limsa Lominsan riff-raff seem to favor.
No one needs to return to an inn (unless they need a haircut), since now Casa del Chaos has it's own Armoire! Again, thanks to 4-star crafter Mryanda! The Stuffed Mazlaya Marlin was caught and mounted by Tulaq.
And since no one likes stinky adventurers, a shower was installed, courtesy of Myranda, in the upstairs bathroom! Cleanliness is the hallmark of an accomplished champion, so soap up everyone!