Casa del Chaos: A Desert Oasis
As the hot, humid days of summer give way to the cool, crisp nights of autumn, we celebrate the Moonfire Faire. Moonfire Lanterns festoon each side of the new stone walkway.
A Bombard Lamp greets visitors entering Casa del Chaos.
We try to retain some of the summer heat by filling the house with the warm opulence of Ul'dah. Most of the furniture pictured is part of the Oasis collection. The couch is sumptuous with its soft woolen cushions and simply invites lounging.
Most of the furniture in the Oasis collection is embellished with gleaming electrum. While not strictly a product of Ul'dah, the Ahriman vase on the dining room table works because of it is of autumnal colors. Note the jewel toned chairs which coordinate with the Oasis rug.
The downstairs kitchen area continues the theme of multicolored chairs. The chairs and cupboard are lavishly worked in a traditional Ul'dahian style.
Arhiman furniture dominates the lounge area. The yellow hues harmonize with the golden tones in the Oasis pieces.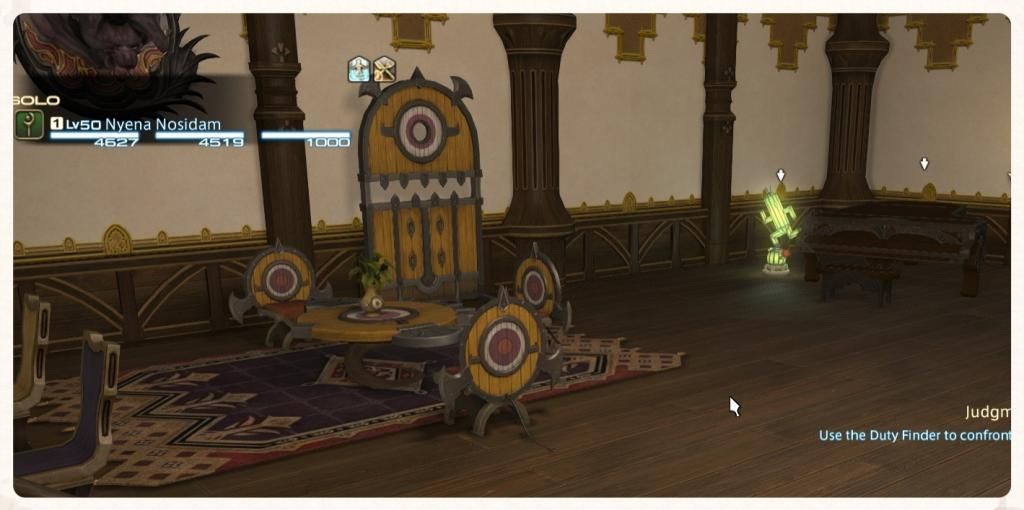 As always, there's plenty of comfortable seating for those listening to music in the downstairs lounge. Those side table are made of rosewood and decorated with 4 electrum ingots each! Talk about extravagance!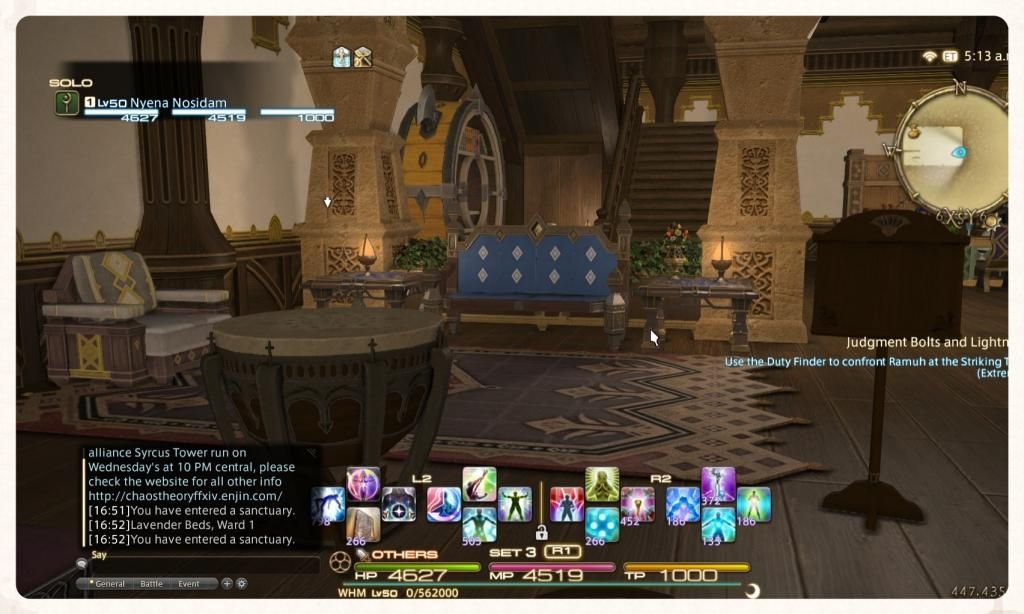 The guest room and upstairs bath are always ready for weary adventurers and their guests!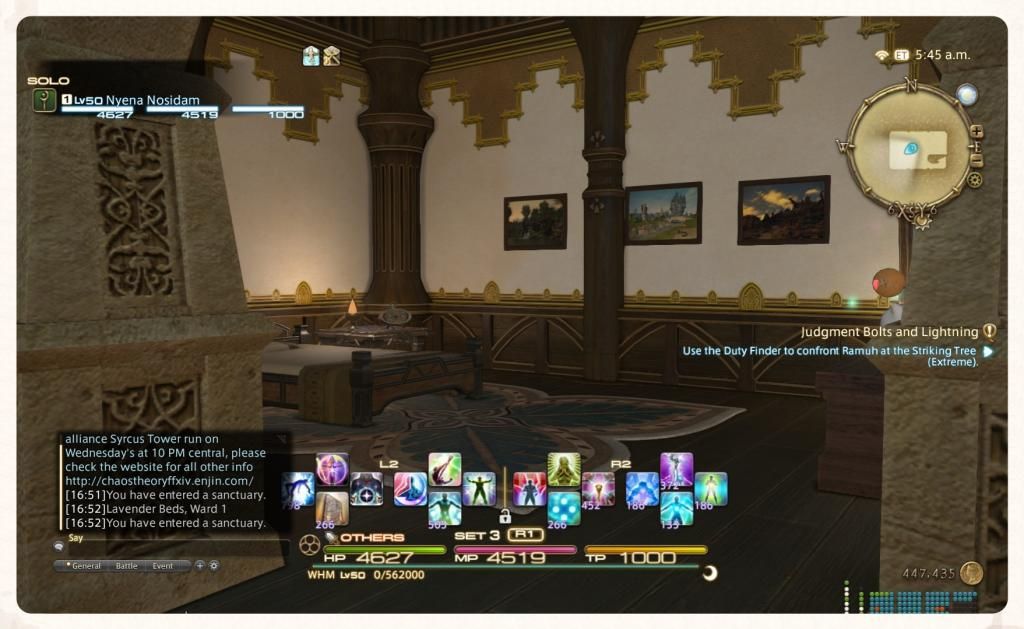 Please stop by Casa del Chaos in your journeys! And be sure to check out the newest personal rooms! Quite a few have been added since the last edition of the newsletter!